Action for Carers

... (The Database Bureau) undertook in a complete re-design of our client database. They visited us on site to look at our current system and, after listening carefully to our needs, came up with suggestions and solutions, producing a prototype.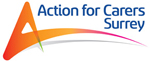 Having agreed the format, the data from our existing system was migrated over to the new database which is now a straightforward easy to use tool for all our workers who are able to draw out information as required. In addition with this collaboration we have been able to extend its use and versatility which further enhances our operational procedures. (The Database Bureau) were mindful of our budget constraints and provided estimates for each stage of the work. They also provided ongoing support at good rates always responding quickly and efficiently to our requests enabling us to constantly revise and update the system as new requirements come along.

We have found them to be efficient, professional and very responsive in the service and support provided.

Anne Hess, Office Manager, Action for Carers (Surrey)